With many of Indian homes having voice-controlled devices like Alexa which came into market five years ago introducing the first voice technology to market and the way it has changed our lives, it's the right time to know about more devices that can make our life much more productive in our hectic schedules.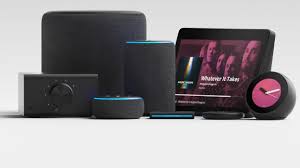 With Alexa voice assistant, it's possible to control Alexa controlled devices such as bulbs, light, watching the news, booking ola, ordering food from zomato, binge-watching on Netflix, news and cricket scores. Alexa can playback music, making to-do lists, setting alarms, streaming podcasts, and playing audiobooks, in addition to providing weather, traffic, and other real-time information. Based on your location Alexa can remind you to reschedule appointments with someone in that Location. Amazon has come up with various such devices which include Echo speakers, Speakers with the display, Echo Input, Echo Sub, Amazons very new Fire TV Sticks and Remotes, Amazon Kindle, Fire Tablets and so on.
Best Amazon devices in India: Buyers Guide
Based on the comprehensive study we are listing out details of some best Amazon devices in India 2020. As per need and requirements for our personal use users can buy devices based on their requirements. With thousands of web developers adding more and more skills to Alexa. With hundreds of Alexa built-in devices that keep entering the market, Alexa has become smarter which can perform different actions and has different capabilities with hundreds of added skills and languages.
Amazon Echo Devices:
Amazon 's Echo is a brand of smart speakers developed by Amazon. Echo devices have been revamped much for last five years. The brand has remodeled the Echo series by incorporating screens and cameras to it, naming Echo Show, Echo Spot and has introduced some smaller and less expensive versions to add to your convenience like the Echo Dot. New devices that took Alexa on-the-go including Echo Buds, Echo Frames, Echo Loop, and more. There are many more Portable devices and accessories.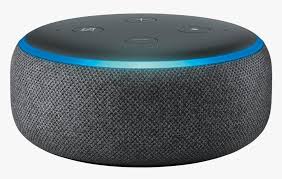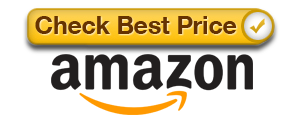 PROS:
Our most popular smart speaker with 360 degree sound
Smarter and smaller version of Echo dot Alexa can play music, news, trivias, scores, weather, alarms, kids rhymes and stories
Alexa is always ready to help in both English & Hindi
Stream millions of songs from Amazon Prime Music, JioSaavn, Gaana, Apple music
Access songs in Hindi, English, Telugu, Tamil, Punjabi, Marathi, Bengali, Bhojpuri, Kannada and more
It can be used as Bluetooth speaker as well or connect Echo Dot to your own other speakers using Bluetooth or 3.5mm audio cable.
Voice control smart lights or your existing AC, geyser, water pump, air purifier using smart plug (smart home accessories sold separately)
With 4 microphones, Alexa can hear you across the room
CONS:
Echo Dot is a voice-controlled smart speaker with Alexa, ready to help you in both Hindi and English.
As its speakers are small sound quality while playing music may not be great.
If you want an Alexa smart speaker in your home at a reasonable price, Echo Dot is best suitable for you. Just ask for music in various languages, news, information and much more.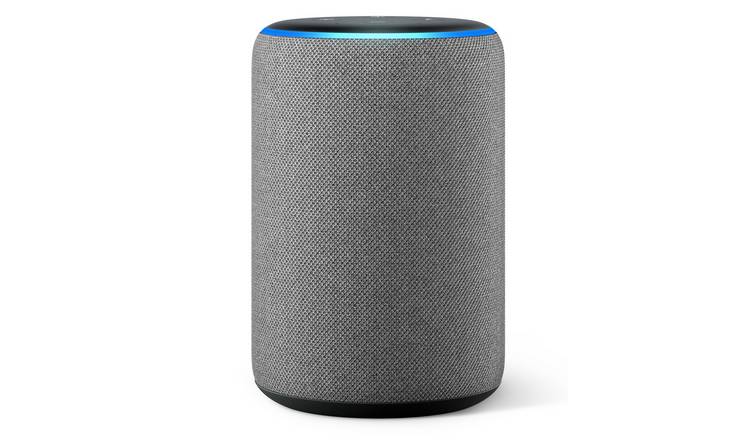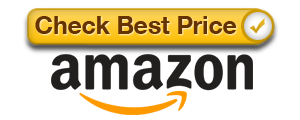 Alexa, the brain behind Amazon Echo, is built in the cloud, so it is always getting smarter. Amazon Echo speaker is definitely a standard & capable smart speaker for your home.
PROS:
Premium speaker powered by Dolby for 360° audio with crisp vocals and dynamic bass response
Great reliable speakers that can perform various tasks, if you are looking to perform various tasks like ordering food, booking cabs, play music on Saavan, etc then this is the best option to go for.
Stream millions of songs from Amazon Prime Music, JioSaavn, Gaana, Apple music
It gives undoubtedly the best support for voice commands. Supports Amazons free calling and messaging via Alexa app.
CONS:
It may not be the best as per specification, features and speaker quality. If you want good quality sound you can connect with Bluetooth speakers or, 3.5mm jack. However, it performs better when compared to Echo Dot.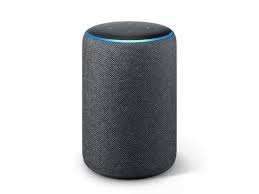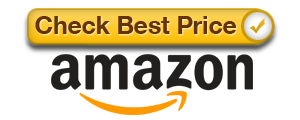 PROS:
The new design and sound make Echo Plus better option as it comes with built in hub to set up your smart home devices.
New premium speakers powered by Dolby, play 360° audio with crisp vocals and dynamic bass response.
Echo plus Alexa being the cloud-based voice service does various tasks that Alexa voice commands have to perform and controls compatible smart home devices.
Stream music from Amazon Prime Music, JioSaavn, and TuneIn – just ask for a song, artist, or genre.
Connect with your family and friends by Alexa app and skype calls by Alexa.
Control Echo Plus hands-free – it can hear you from across the room with 7 far-field microphones, even in noisy environments or while playing music.
15,000+ skills including ordering cab, food, jokes and games. Always getting smarter and adding new features.
CONS:
Echo plus is almost identical to 1st generation but marks higher in price tag.
It needs third-party to connect with smart home devices.
PROS:
Echo Show 5 connects to Alexa to give you rich visuals on a 5.5" screen with a crisp, full sound
It's a perfect home automation product, better then echo sub with added screen to it.
Alexa can show both audio & video and hence you can do binge watching on Amazon prime, Saavan, Gaana and more.
Makes your day more productive by setting reminders and timers.
Hassle-free home automation tool with supportive smart devices.
Stay connected to friends and family by Alexa app and skype calling. Use drop-in feature to check on your kids or parents – just like an intercom.
Personalize it: Use your Facebook photos to customize the home screen. Create morning routines to start your day.
CONS:
Its on bulkier side hence cannot be kept in all areas of your home.
It lacks the AUX port and hence cannot be connected to speakers.
App options and performance is slower compared with iPad or tablet.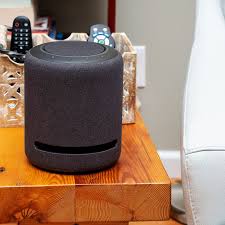 The best echo speakers ever, with 5 speakers that produce powerful bass, dynamic midrange and crisp highs.Its one of the best sounding smart speaker of all echo models, which comes with some 3D sound effects. Echo studio is competent Home theater speakers when paired with Amazon Fire Tv devices.
PROS:
It has loud and clear sound with all the effects.
Echo Studio does all the things that Alexa does on other echo speakers. You can adjust equalizer by your voice command.
Based on acoustics of your room it adapts itself and gives the best performance.
Smart home hub works perfectly fine with compatible devices.
Stay connected to friends and family by Alexa app and skype calling. Drop in on or make announcements to other rooms that have a compatible Echo device.
It is specially designed with the privacy protection of multiple layers.
Cloud-based Alexa is always getting smarter with thousands of added skills and features.
CONS:
Echo Studio takes up more space compared to other echo devices.
3D effect is not up to the mark when checked with various sound effects.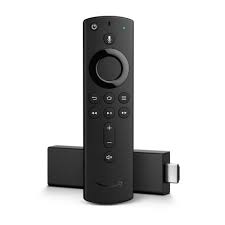 Home Entertainment is major part of any Indian homes. Streaming devices are more in trend compared to traditional television channels. If you are looking for the best streaming device in India Amazon Fire Tv stick 4k is the best available option by streaming services like Hotstar, Netflix, Amazon prime videos, Voot and more. YouTube app is also now made available on Fire Tv. 4K Fire Tv stick is best for who doesn't own a 4k tv.
With Alexa you can access various websites and apps, Utilize various skills of Alexa like ordering food, booking Ola, Uber etc ,Check cricket scores ,stream music and best utilize the smart features on your tv,
Launch and control content with the next-gen Alexa Voice Remote. Use the dedicated power, volume, and mute buttons to control your TV.
Enjoy brilliant picture and immersive sound with access to 4K Ultra HD, Dolby Vision, Dolby Atmos, HDR, HDR-10, HLG, and HDR-10+.
Amazon Kindle Devices
Kindle devices are more popular among e-book readers as it is hassle-free from social media and other apps on your phone. With a great charge backup of weeks and a great way to choose among thousands of books available online associated with your Amazon account. These kindle devices make the best option for book lovers who can read their favorite book on a lightweight digital device. Amazon offers free kindle e-books for Kindle and Kindle apps.
You can choose from varieties of popular classics available for free on Amazon Kindle Store genres ranging from Business & Economics, Literature & Fiction, Romance.
All-new kindle is designed exclusively for reading with built-in front light which makes reading more easier indoors and outdoors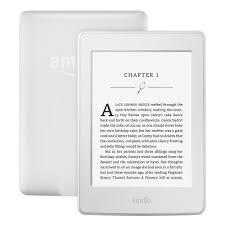 New Kindle (10th Gen), 6″ Display now with Built-in Light, 4 GB, Wi-Fi.
As it is exclusively built for reading 167ppi glare-free display that reads like a paper.
PROS:
Adjustable front light, no strain on eyes.
Millions of book storage
One-handed operation
Charge lasts for weeks
CONS:
It does not support playback for audible audiobooks.
PROS
With 300 ppi glare8free display, the thinnest and lightest Kindle gives amazing reading experience like real paper.
Storage – 8GB
Adjustable lights.
CONS:
This device does not support playback of Audible audiobooks.